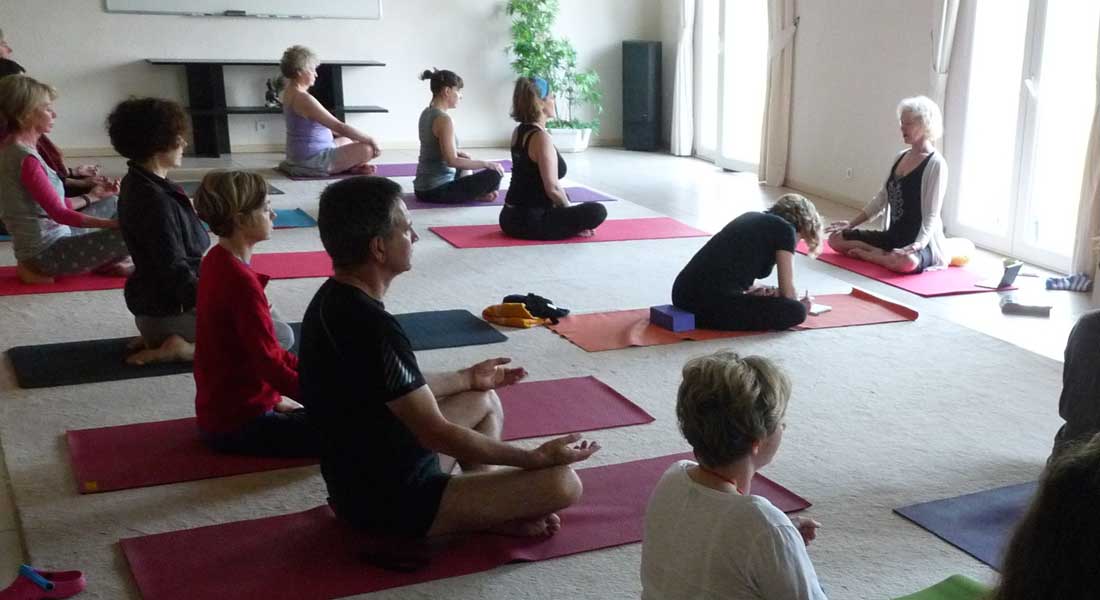 About Jo Ann Staugaard-Jones
Background
Jo Ann Staugaard-Jones is an international movement educator and author, an Advanced Pilates and E-RYT500 Yoga Teacher Trainer , as well as a movement specialist, Kinesiology, Dance & Exercise Science Professor.
Jo Ann has taught throughout the US, in the UK, Sweden, the Netherlands, Prague, Costa Rica, and France.  Believing knowledge of the body is a pathway to health and healing is the main focus in all workshops.  She is a member of the International Association of Dance Medicine & Science (IADMS) and PAMA, the Performing Arts Medicine Association, IDEA Fitness, the International Association of Yoga Therapists, and a senior trainer & Continuing Education provider through Yoga Alliance.
She is a featured presenter at many conferences and holistic retreats, and instructs Yoga Teacher Trainings with Irum Naqvi and the Center for Natural Living.
Authorship, 

Education
*Enjoy anatomy & movement texts by Professor Jo Ann Staugaard-Jones, through Lotus Publishing UK and North Atlantic Books International- over 50,000 copies sold!
*Education:  New York University; University of Kansas
*500hr Hatha Yoga Certification, HIMALAYAN INSTITUTE

*200hr Hatha Yoga Instructor & Yoga for Healing, Shambhava School of Yoga, Colorado & Hawaii
*Certified Pilates teacher, Power Pilates, NYC
THE APPROACH:
MOVE to LIVE has been created for those who want to re-educate, renew, de-stress, and/or open themselves to natural exercise, injury prevention, healthy habits, and the like. View articles on fantastic people who keep moving and inspire the rest of us to enjoy life, even in the midst of hardship.
Professional workshops offered throughout the year to increase knowledge of the body/mind connection.
Classes in Anatomy or the Vital Psoas Major Muscle can be taken for CE credits or segue into the 200hr Yoga Teacher Training program at Rancho Margot Organic Resort, Costa Rica or other locations. Contact Jo Ann for more information.